Tulip Pattern Chip Carving Pattern #Junior Carver
Chip Carving Pattern for Borders #Beginner Carver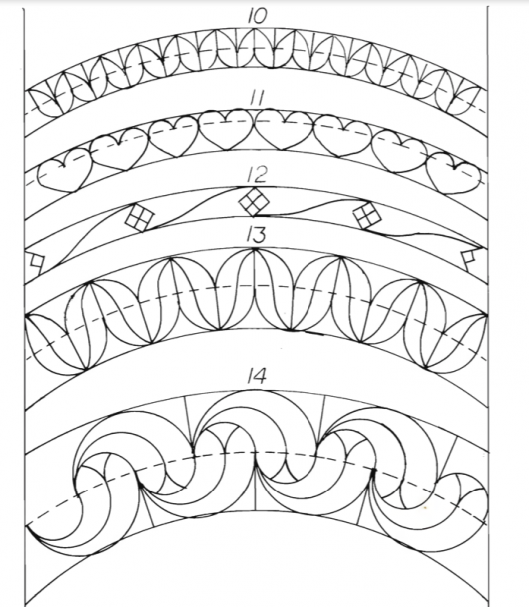 Rossette Type 1 #Beginner Carver #Middle Beginner Carver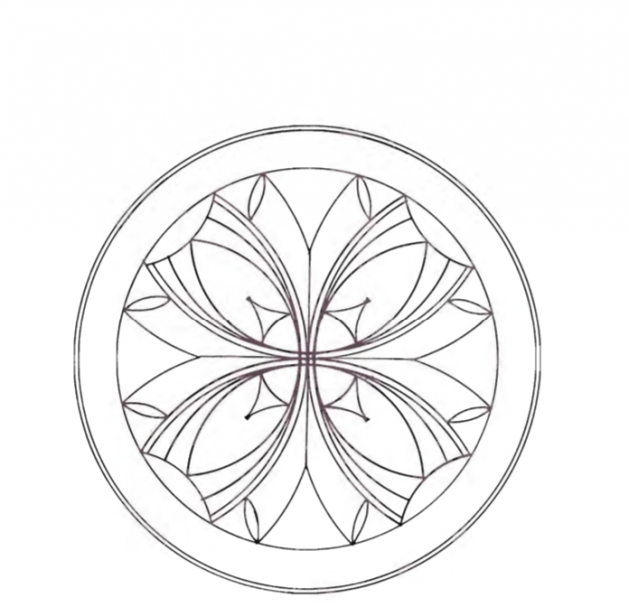 Rossette chip carving pattern Type 2 #Advanced Beginner Carver
Rossette chip carving pattern Type 3 #Beginner Carver #Middle Beginner Carver
Rossette chip carving pattern Type 4 #Advanced Beginner Carver
Free Form Pattern for wood carving #Beginner Carver
Free Form Pattern for wood carving #Middle Beginner Carver
Free Form Pattern Eagle for wood carving #Advanced Beginner Carver
Rossettes 4 Types at Once (my chip carving) #Beginner Carver
Free Form Pattern Flower 1 (free chip carving patterns)
Free Form Pattern Flower 2 (free chip carving patterns) #Beginner Carver
Free Form Pattern Flower 3 (free chip carving patterns) #Middle Beginner Carver
Free Form Patter Flower 4 (free chip carving patterns) #Middle Beginner Carver
Free Form Pattern Rooster 5 (free chip carving patterns) #Advanced Beginner Carver
Basic chip carving figures #Junior Carver
Stylish chip carving pattern #Junior Carver
Chip carving Russian pattern #Middle Beginner Carver
Chip carving advanced pattern #Middle Beginner Carver
Chip carving basic pattern #Junior Carver
Octangle Chip carving #Advanced Beginner Carver
Ornamental Pattern #Middle Beginner Carver
Curlicue chip carving #Advanced Beginner Carver
Geometric Chip Carving Pattern #Middle Beginner Carver
Geometric chip carving rossette #Middle Beginner Carver
Clockwise chip carving #Middle Beginner Carver
Frame sketch chip carving #Junior Carver
Contour carving pattern #Junior Carver
Furniture contour chip carving pattern #Advanced Beginner Carver
Carved mills pattern #Advanced Beginner Carver
Rosette Chip Carving Pattern 1 #Junior Carver
Rosette Chip Carving Pattern 2 #Middle Beginner Carver
Rosette Chip Carving Pattern 3 #Middle Beginner Carver
Rosette Chip Carving Pattern 4 #Junior Carver
Rosette Chip Carving Pattern 5 #Middle Beginner Carver
Rosette Chip Carving Pattern 6 #Middle Beginner Carver
Rosette Chip Carving Pattern 7 #Middle Beginner Carver
Rosette Chip Carving Pattern 8 #Middle Beginner Carver
Rosette Chip Carving Pattern 9 #Middle Beginner Carver
Rosette Chip Carving Pattern 10 #Middle Beginner Carver
Rosette Chip Carving Pattern 11 #Advanced Beginner Carver
Rosette Chip Carving Pattern 12 #Middle Beginner Carver
Rosette Chip Carving Pattern 11 #Advanced Beginner Carver
Rosette Chip Carving Pattern 13 #Advanced Beginner Carver
Rosette Chip Carving Pattern 14 #Advanced Beginner Carver
Rosette Chip Carving Pattern 15 #Advanced Beginner Carver
Rosette Chip Carving Pattern 16 #Advanced Beginner Carver
Rosette Chip Carving Pattern 17 #Middle Beginner Carver
Rosette Chip Carving Pattern 18 #Middle Beginner Carver
Rosette Chip Carving Pattern 19 #Middle Beginner Carver
Rosette Chip Carving Pattern 20 #Middle Beginner Carver
Rosette Chip Carving Pattern 21 #Middle Beginner Carver
Rosette Chip Carving Pattern 22 #Middle Beginner Carver
Rosette Chip Carving Pattern 23 #Middle Beginner Carver
Rosette Chip Carving Pattern 24 #Advanced Beginner Carver
Rosette Chip Carving Pattern 25 #Advanced Beginner Carver
Rosette Chip Carving Pattern 26 #Advanced Beginner Carver
Rosette Chip Carving Pattern 27 #Advanced Beginner Carver
Rosette Chip Carving Pattern 28 #Advanced Beginner Carver
Rosette Chip Carving Pattern 29 #Advanced Beginner Carver
Rosette Chip Carving Pattern 30 #Advanced Beginner Carver
Rosette Chip Carving Pattern 31 #Advanced Beginner Carver
Rosette Chip Carving Pattern 32 #Advanced Beginner Carver
Rosette Chip Carving Pattern 33 #Advanced Beginner Carver
Rosette Chip Carving Pattern 34 #Advanced Beginner Carver
Rosette Chip Carving Pattern 35 #Advanced Beginner Carver
Rosette Chip Carving Pattern 36 #Advanced Beginner Carver
Rosette Chip Carving Pattern 37 #Middle Beginner Carver
Rosette Chip Carving Pattern 38 #Middle Beginner Carver
Rosette Chip Carving Pattern 39 #Advanced Beginner Carver
Rosette Chip Carving Pattern 40 #Junior Carver
Rosette Chip Carving Pattern 41 #Junior Carver
Rosette Chip Carving Pattern 42 #Junior Carver
Rosette Chip Carving Pattern 43 #Junior Carver
Rosette Chip Carving Pattern 44 #Middle Beginner
Rosette Chip Carving Pattern 45 #Junior Carver
Rosette Chip Carving Pattern 46 #Beginner Carver
Rosette Chip Carving Pattern 47 #Beginner Carver
Rosette Chip Carving Pattern 48 #Junior Carver
Rosette Chip Carving Pattern 49 #Junior Carver
Rosette Chip Carving Pattern 50 #Middle Beginner Carver
Rosette Chip Carving Pattern 51 #Middle Beginner Carver
Rosette Chip Carving Pattern 52 #Beginner Carver
Rosette Chip Carving Pattern 53 #Middle Beginner Carver
Rosette Chip Carving Pattern 54 #Middle Beginner Carver
Rosette Chip Carving Pattern 55 #Middle Beginner Carver
Rosette Chip Carving Pattern 56 #Junior Carver
Rosette Chip Carving Pattern 57 #Junior Carver
Rosette Chip Carving Pattern 58 #Middle Beginner Carver
Rosette Chip Carving Pattern 59 #Middle Beginner Carver
Rosette Chip Carving Pattern 60 #Middle Beginner Carver
Rosette Chip Carving Pattern 61 #Middle Beginner Carver
Rosette Chip Carving Pattern 62 #Middle Beginner Carver
Rosette Chip Carving Pattern 63 #Middle Beginner Carver
Rosette Chip Carving Pattern 64 #Middle Beginner Carver
Rosette Chip Carving Pattern 65 #Middle Beginner Carver
Rosette Chip Carving Pattern 66 #Beginner Carver
Rosette Chip Carving Pattern 67 #Beginner Carver
Rosette Chip Carving Pattern 68 #Beginner Carver
Rosette Chip Carving Pattern 69 #Middle Beginner Carver
Rosette Chip Carving Pattern 70 #Beginner Carver
Rosette Chip Carving Pattern 71 #Beginner Carver
Rosette Chip Carving Pattern 72 #Beginner Carver
Rosette Chip Carving Pattern 73 #Beginner Carver
Rosette Chip Carving Pattern 74 #Middle Beginner Carver
Rosette Chip Carving Pattern 75 #Middle Beginner Carver
Rosette Chip Carving Pattern 76 #Middle Beginner Carver
Rosette Chip Carving Pattern 77 #Middle Beginner Carver
Rosette Chip Carving Pattern 78 #Middle Beginner Carver
Rosette Chip Carving Pattern 79 #Middle Beginner Carver
Rosette Chip Carving Pattern 80 #Middle Beginner Carver
Rosette Chip Carving Pattern 81 #Middle Beginner Carver
Rosette Chip Carving Pattern 82 #Middle Beginner Carver
Rosette Chip Carving Pattern 83 #Junior Carver
Rosette Chip Carving Pattern 84 #Junior Carver
Rosette Chip Carving Pattern 85 #Junior Carver
Rosette Chip Carving Pattern 86 #Junior Carver
Rosette Chip Carving Pattern 87 #Junior Carver
Rosette Chip Carving Pattern 88 #Junior Carver
Rosette Chip Carving Pattern 89 #Junior Carver
Rosette Chip Carving Pattern 90 #Junior Carver
Rosette Chip Carving Pattern 91 #Junior Carver
Rosette Chip Carving Pattern 92 #Junior Carver
Rosette Chip Carving Pattern 93 #Middle Beginner Carver
Rosette Chip Carving Pattern 94 #Middle Beginner Carver
Rosette Chip Carving Pattern 95 #Middle Beginner Carver
Rosette Chip Carving Pattern 96 #Middle Beginner Carver
Rosette Chip Carving Pattern 97 #Middle Beginner Carver
Rosette Chip Carving Pattern 98 #Middle Beginner Carver
Rosette Chip Carving Pattern 99 #Middle Beginner Carver
Rosette Chip Carving Pattern 100#Middle Beginner Carver
22.11.2019 131
Download
Here you will find free chip carving patterns for beginners and experienced carvers. All of these chip carving patterns are ready to use.
If you'd like to add something or share your pattern with the community you are more then welcomed! We hope that these patterns will help you chip carving hobby.
Here is Complexity Rate:
#Junior Carver – Choose the project with tag Junior Chip Carving if it's your very first chip project.
#Beginner Carver – Choose such a project if you have already 3-5 projects done and now it's time to move on.
#Middle Beginner Carver – Projects with such a tag are for those who already did at least 10 projects and ready to face new chip carving competition
#Advanced Beginner Carver – You are still not a professional chip carver, however, you already know at least 2-3 chip carving techniques and you have at least 20 carving projects done.
#Middle Carver – If you feel yourself here then our congratulations, you already don't need any project to follow, just create something special, be the real artist! The projects with the tag #Middle Carver are not for step-by-step following, but for inspiration.
#Professional Carver – Best of us who feels the wood like it's own body. Their works make us dream. Those ones whose professional level is undoubtful.
Free patterns to get started with chip carving. Check out full guide on chip carving for beginners
You might be interested in: